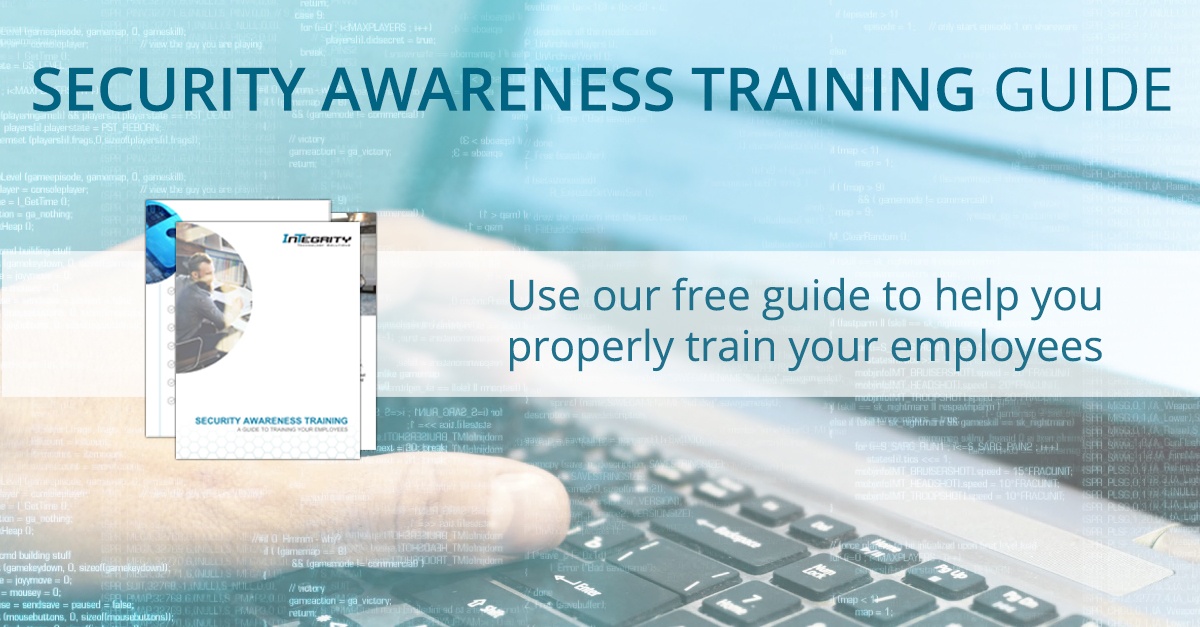 Your Greatest Cybersecurity Threats May Already Be In Your Organization
More Than 90% Of Security Breaches Happen Because Of Vulnerabilities Created By People
Cybersecurity breaches don't always come from disgruntled workers or outside spies.
In fact, uninformed employees are often the result of a security incident.
That's why we've created a starter guide for cultivating security awareness in your organization. In this guide, you'll find:
The difference between security awareness training and a security awareness program.
7 key items to building and executing a security awareness program.
Which items you may already have in place and which you'll need to implement.
Fill out the form to download your Security Awareness Training Guide right now!